Key Note Speaker: Robert South, Assistant Director, Children's Social Care, London Borough of Havering
Topic: Systemic Approach in Social Work Practice - Face to Face Havering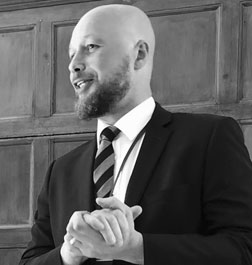 Robert South Assistant Director Children's Social Care
The London Borough of Havering
Robert is a proud member of the British and international social work fraternity and has been practising as a qualified social worker since 1995. He has an extensive professional background in local authority children's services practice and management within a wide range of settings including; safeguarding, family support, children in care and care leavers, fostering, adoption, commissioning, early help services and partnership delivery.

Robert commenced his social care journey working as a volunteer within his native city of Manchester. This inspired his passion for working with vulnerable children and young people, and effecting positive change through empowerment and relationship based social care interventions.

He has been in his current role of Assistant Director within Havering Children's Service for 2 years. In this role, Robert has contributed to the development and implementation of the Face to Face Havering approach. Robert is very excited about the positive impact that this systemic strengths based and relational model of practice is having upon outcomes for children, young people and families in the Borough. These achievements were formally recognised by Ofsted during a recent ILACS inspection of Havering Children's Services where the Borough's provision was seen to have progressed rapidly and graded as "Good".

Robert is an enthusiastic film buff and traveller, and has found many ways to connect his interests to his working life.

View Programme Details.

Click Here For Registration.